Brant Aidikoff, PE, CCM
Vice President/ Chief Safety, QA/ QC Compliance Officer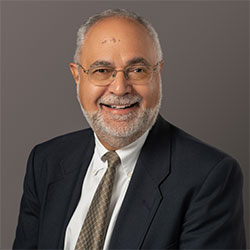 Brant has nearly 40 years of experience in safety and quality assurance and is a recognized leader in the New York City construction management community. At LiRo, he manages large-scale programs including providing procurement management and oversight. He is currently serving as project manager for the Times Square streetscape program, including the installation of pedestrian plazas, security perimeter and integrated power and telecommunications system.
Career highlights include: assisting the New York City Department of Design & Construction in infrastructure recovery and reconstruction efforts for two years following 9/11. Based upon his performance working for DDC, Brant was asked to serve as the program manager to provide infrastructure coordination support for the $15 billion World Trade Center reconstruction effort for the Lower Manhattan Construction Command Center until 2014.
Brant received both his Bachelor's Degree in Engineering and a Master's Degree in Nuclear Engineering from Cornell University. He is a Certified Construction Manager and Professional Engineer (registered in both New York and New Jersey).
Doing Business With LiRo
Join our list of prequalified subcontractors and discover how to bid on future projects.
Learn More
Join our Team
If you're looking for a rewarding position working for an industry leader, then LiRo is the place for you.
Explore our Opportunities